WOMEN IN IT CAREER DAY
is a free online event dedicated to women who are ambitious to consciously shape their career path in the IT industry. 
We invite you to a free online event designed for ambitious women eager to actively shape their career in IT. Regardless of where you are in your journey:
RESTART: For those on the verge of a career change and dreaming of entering the IT world. We offer workshops and panels to help you take the first step.
UP:GREAT: For experienced professionals in the industry aiming to reach the pinnacle of their career.
Over four editions, our event has become synonymous with support for women in technology. Now, we're raising the bar by establishing international partnerships and strengthening ties between Poland and Brussels to emphasize the importance of women in IT in Central and Eastern Europe.
This year, we are honored to collaborate with the European Women's Association and DIGITAL EUROPE. This partnership amplifies our initiative, engaging European IT leaders and broadening our reach.
Join us in this exceptional event where we unite to inspire, educate, and integrate women in technology. Become a part of this incredible community.
We look forward to seeing you!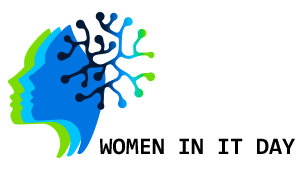 WOMEN
at various stages of their IT career who want to consciously shape their professional path.
– RESTART is a track featuring workshops and panels dedicated to women at the onset of changing their professional life and entering the IT field.
– UP:GREAT is a track dedicated to women who have been associated with the industry for years and are contemplating how to reach the pinnacle of their career.
EXPERTS AND LEADERS IN IT
Indispensable in the industry, who not only fuel innovations in technology but also change the rules of the game, inspiring others and bringing value to the IT industry with their expertise and specialized knowledge.
IT RECRUITERS
Individuals engaged in building a brighter future for the IT industry by seeking out talents and offering them appropriate positions. Striving for equal opportunities in the job market, supporting women in tech, and working towards creating balanced and innovative teams that will be the driving force behind future successes in the IT sector.
NUMBERS SPEAK FOR THEMSELVES
90% WOMEN INVOLVED IN TECHNOLOGY
80+ SPONSORS AND PARTNERS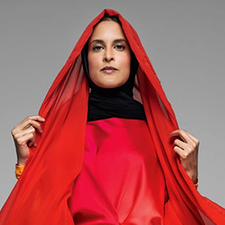 Raisa Ghazi
Motivational Speaker
MANI THIRU
Amazon Web Services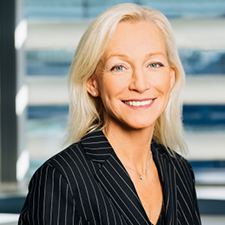 CECILIA BONEFELD-DAHL
DIGITALEUROPE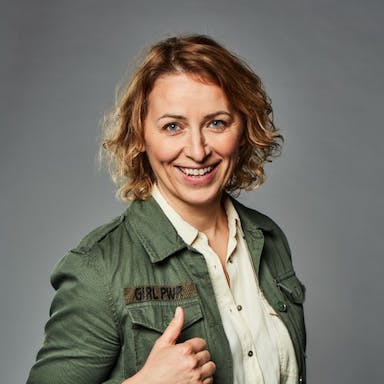 MAGDA DZIEWGUĆ
GOOGLE CLOUD
VANESSA GENTILE
Bring Women Back to Work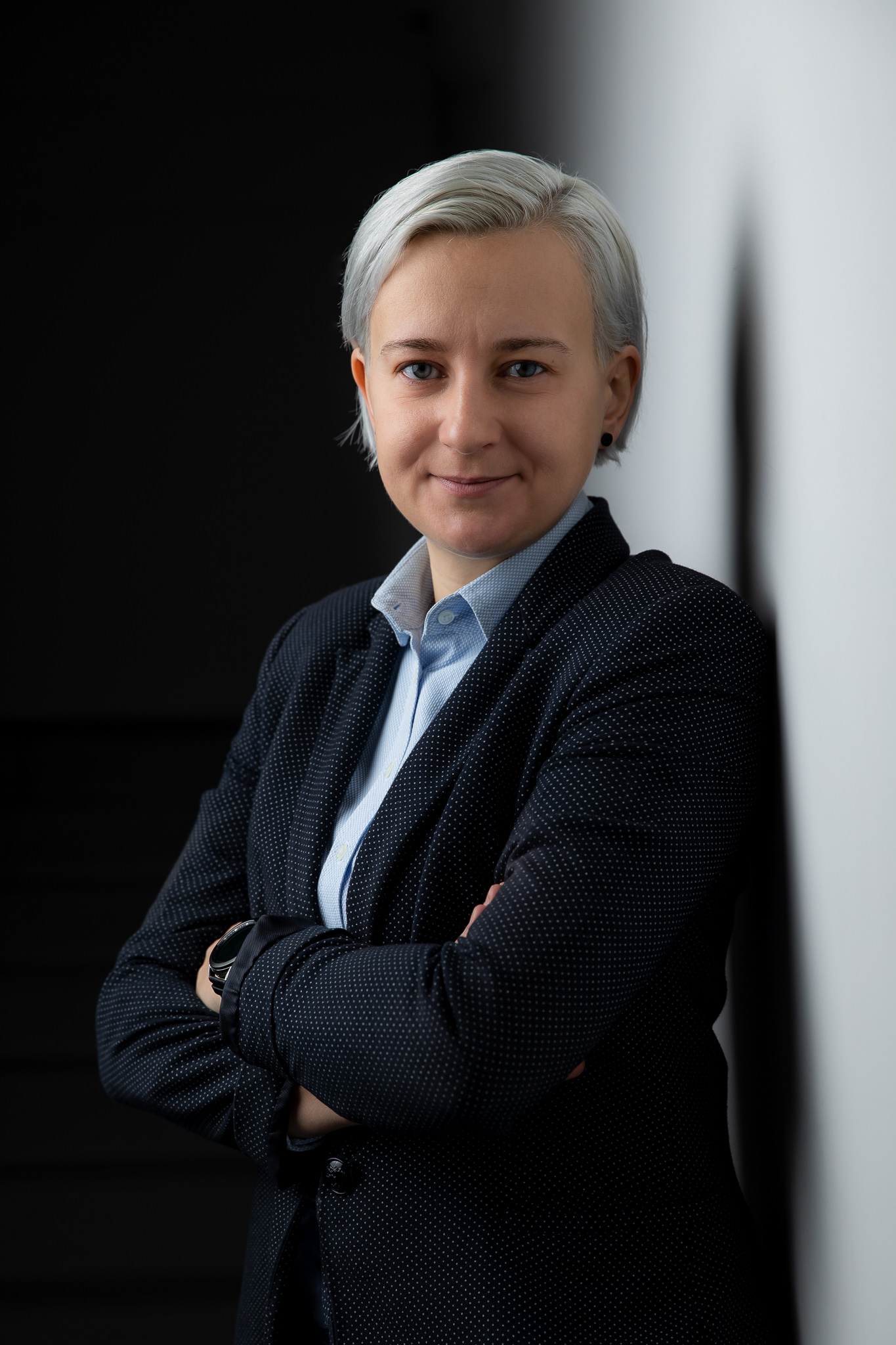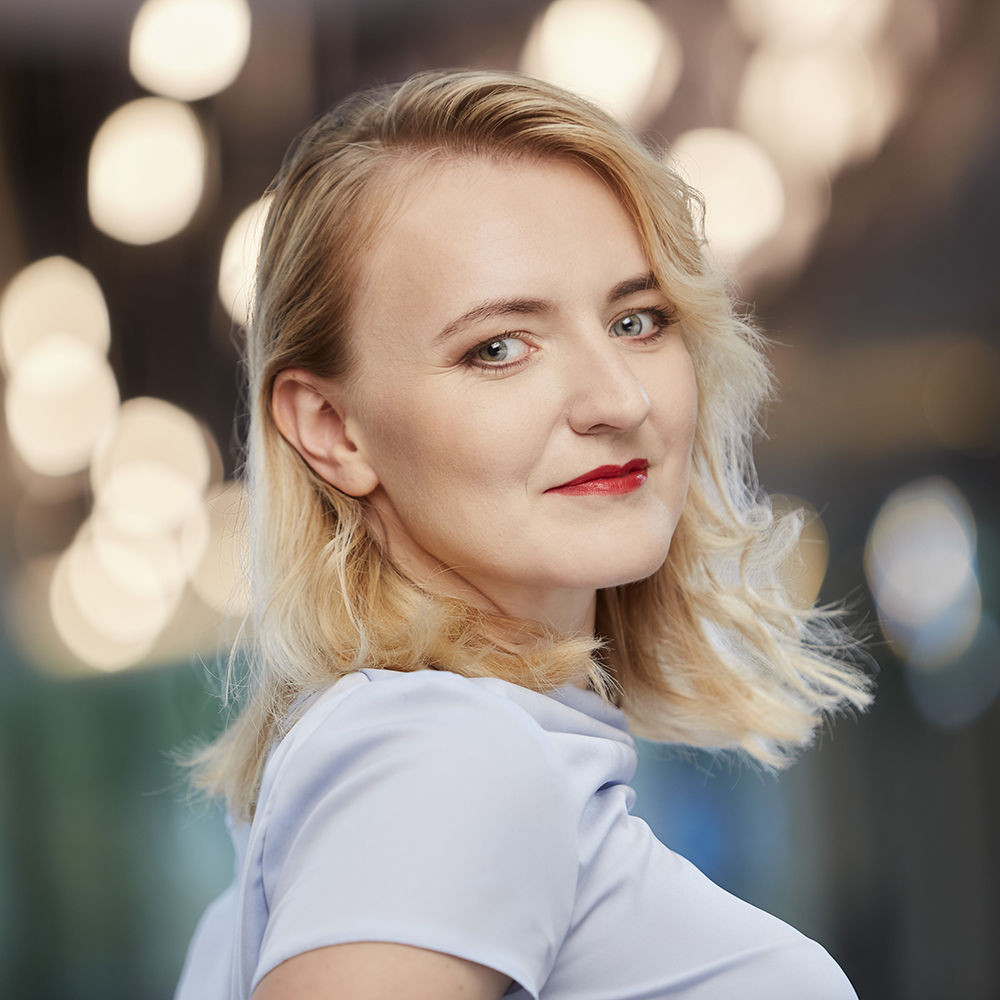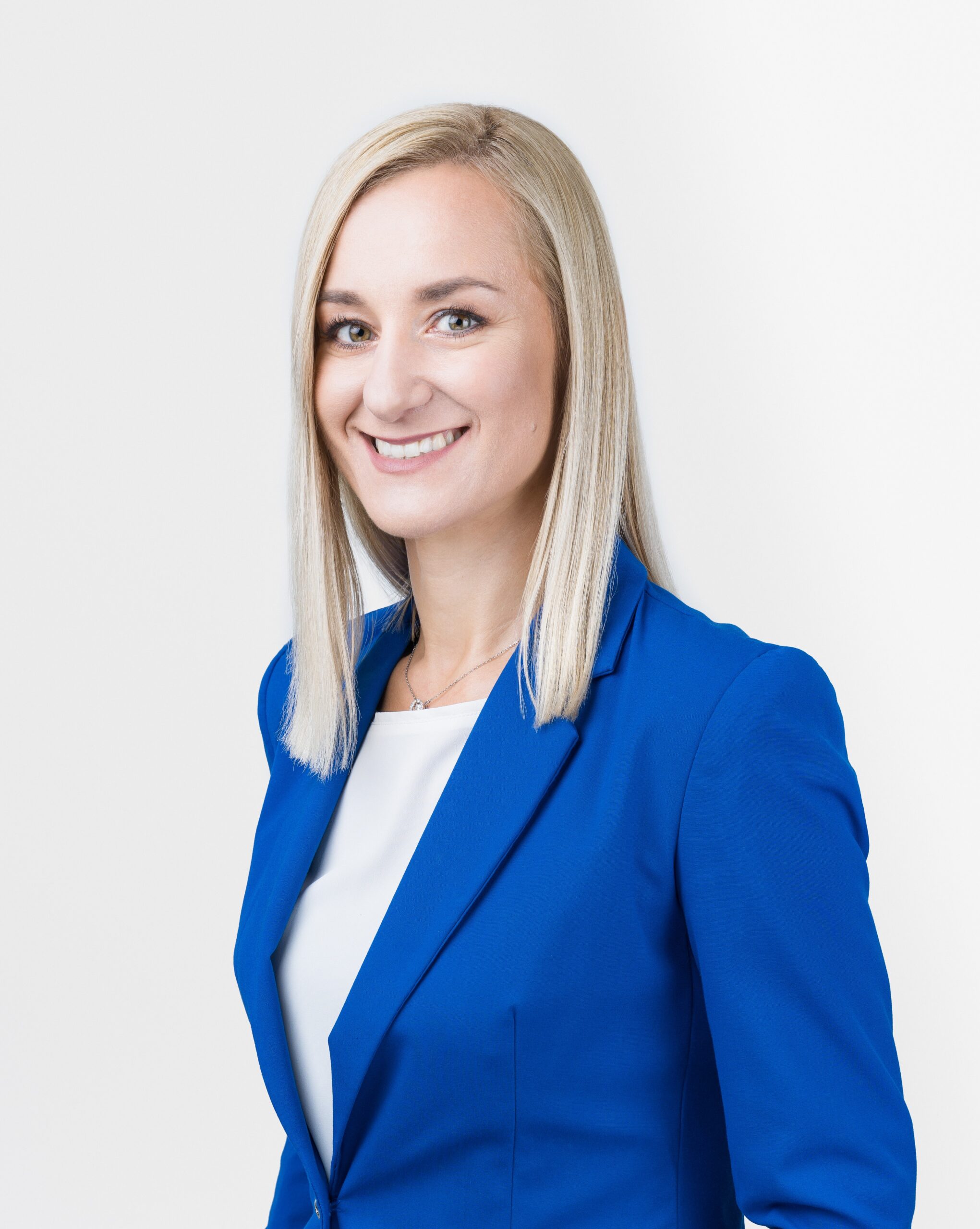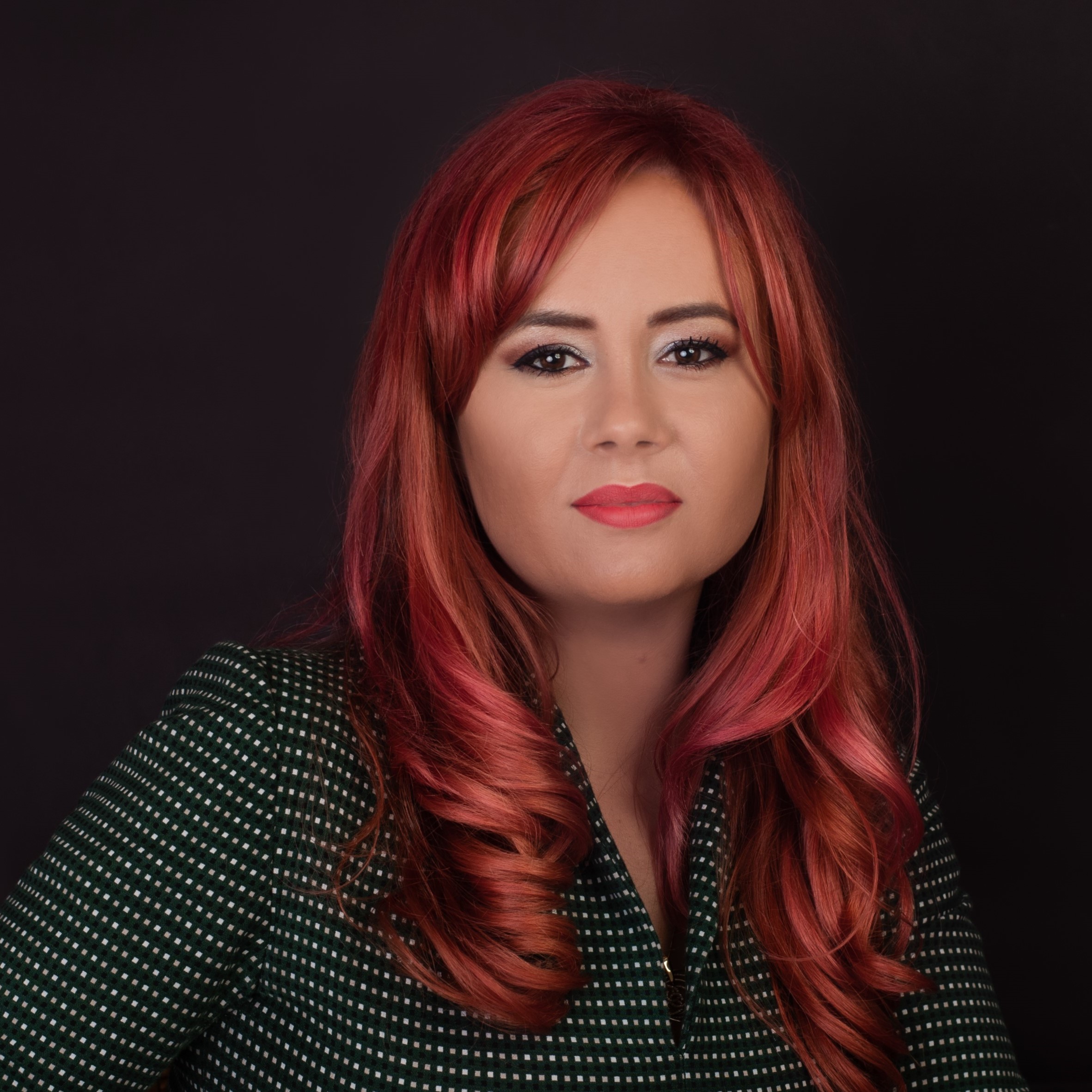 MIHAELA RALUCA TUDOR
European Women's Association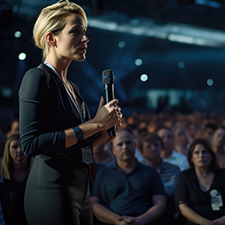 Inspiring Discussions
8 debates with top IT industry experts who will share their insights and fresh perspectives on the development of women in technology. The debates will be live-streamed on various platforms, including Linkedin Future Collars.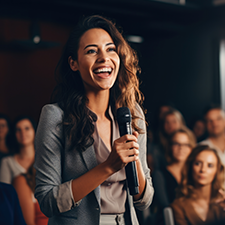 Power Speeches
Seven inspiring and motivating talks! Experienced experts will share their success stories, inspiring and mobilizing the next generations of women to take action in the tech industry.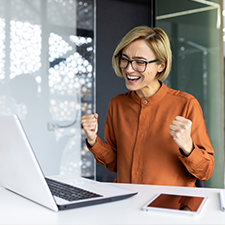 Testimonials
Authentic success stories of women who realized their dreams in the IT industry. Learn how they dealt with challenges and what advice they have for you.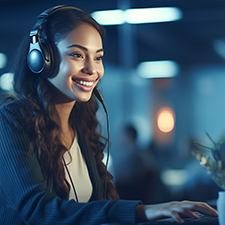 WORKSHOPS
Practical development tracks: RE:START for beginners and UP:GREAT for more experienced participants. Gain knowledge from both technical and soft skills areas, and draw inspiration for further professional development.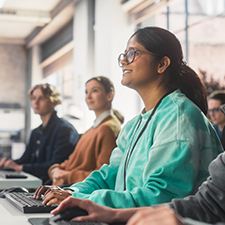 Mentoring
Short but substantial sessions with industry experts where you will learn more about development paths in various IT fields. You have a chance to ask questions and talk to experts first-hand.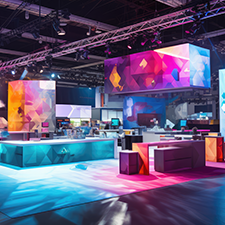 Meetings with Recruiters
This is your chance to establish valuable contacts with companies interested in acquiring talents like you. Introduce yourself to potential employers and learn more about available job offers.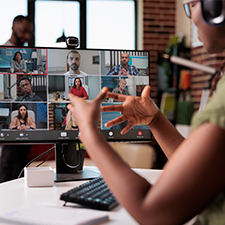 NETWORKING
Experience magical moments connecting with communities of women, experts, and leaders from various areas of the IT industry. Build your network and exchange experiences with other participants.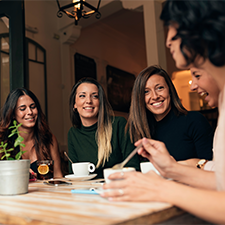 AFTERPARTY
For all participants of Women in IT Day 2023. Together, let's celebrate the courage and determination of women who dared to change their lives, re-industry, improve their qualifications and open up to new opportunities.